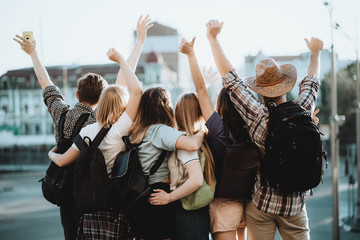 Throughout England and Wales you can here a collective sigh of despair as students all across the country prepare to kiss goodbye to their summer, pack their bags and head back to school, college and or work.
Understandably, you may not be feeling over enthusiastic to head back following what may well have been the summer of a life time. To help get you back into the mood for education we've put together a Back to School Playlist with tracks from some of our favourite musicals.
If this playlist doesn't quite work just be grateful you don't go to Westerberg High!
Dear Old Shiz – Wicked:
Set in Shiz University
School Song – Matilda the Musical:
Set in Crunchem School
Beautiful – Heathers the Musical:
Set in Westerberg High
Stick it to the Man – School of Rock the Musical:
Set in Horace Green Prep School
And You Don't Even Know It – Everybody's Talking About Jamie:
Set in an unnamed school in Sheffield

Meet the Plastics – Mean Girls the Musical:
Set in North Shore High School

Prom Arrival – Carrie the Musical:
Set in Bates High School
If you are heading back this week good luck and we hope you have a wonderful year!
To listen to this Playlist on Spotify click here.
Videos courtesy of YouTube.