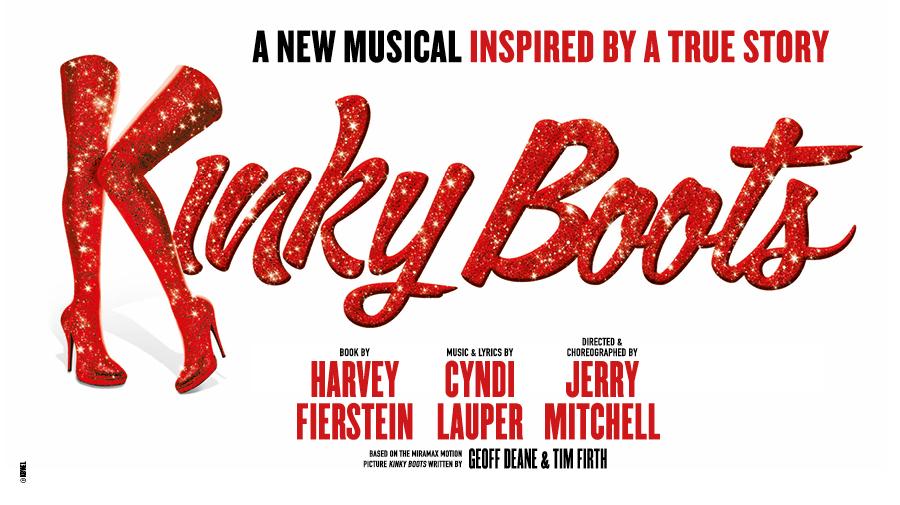 Following its immensely popular runs on both Broadway and in the West End, the cast and crew of one of the world's most loved shows are lacing up their Kinky Boots and strutting across the country on the production's first UK tour.
Based on the 2005 film of the same name, Kinky Boots tells the story of Charlie Price as he works to save his father's failing shoe factory. When faced with defeat Charlie hires a new design consultant in the shape of Lola, a fabulous drag queen who knows how to pack a punch. Together can Charlie and Lola overcome discrimination, expectations and most importantly, create the fiercest boots in town?
Despite being set in an extremely brown factory, Kinky Boots is both morally and visually beautiful. For now let's just focus on the visual. The sets are of course incredibly clever, but they're also incredibly brown (just like a shoe factory funny enough). This obviously helps us set the scene, but it also works brilliantly to highlight the beauty of Lola and her Angels even further. Instead of blending in to the dull background the Angels strut centre stage in an array of beautifully bright and bold costumes, bringing the auditorium to life. These Angels literally put the QUEEN into drag queens and put many of us to shame with their flawless make-up and killer thighs.
At times Kinky Boots is fabulous, it's fierce and it's sassy as hell, but at other times I couldn't help but feel as though this production was overwhelmingly okay. Don't get me wrong, the music from Cyndi Lauper is enjoyable and catchy, but for me there were only two songs which really stood out, "Everybody Say Yeah" and "Raise You Up/ Just Be".
They may have been the only two songs which stood out, but I would leap at the chance of seeing this production again just to re-watch "Raise You Up/ Just Be".
As much as I did enjoyed the musical numbers, the music itself was at times a little overpowering and made it incredibly difficult to understand a lot of the lyrics. When teamed with the slightly dodgy Northampton accents I genuinely found myself wondering whether it would be possible to have subtitles running along the bottom of the stage.
The thing is, Kinky Boots is the musical the world needs to see. It celebrates individuality, encourages acceptance and remind audiences to embrace what it is which makes them beautiful. When the moral of a musical is to "Just Be", how can you not fall in love?
Kinky Boots will continue to run at the Bristol Hippodrome till 9th March before continuing to travel across the country. For more information or to book tickets head to the official Kinky Boots website.
Review Date: 25/02/2019
Cast: Kayi Ushe, Joel Harper-Jackson, Paula Lane, Helen Ternent, Demitri Lampra, Adam Price and the brilliant team of ensemble and swing members.
Images courtesy of Google Images.